At Sustainable Change Solutions (SCS), we aspire to make a difference by contributing to transformation of Education and Community Development through innovative application of ICTs, Cross-cultural Dialogue and Entrepreneurship.
We are driven by a deep sense of gratitude for what we have been able to achieve in our lives and a desire to see a better world. We are passionate about humanity and values; we believe that each person deserves to live a decent, dignified life.
Our commitment is not only to the present generation alone, but to the future generations as well who too deserve a a chance to attain their full potential.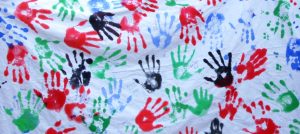 Sustainable Change Solutions is a Non Profit Social Enterprise registered in Uganda since 2016. Founded by a team of educators, lawyers, environmentalists and community development practitioners,
Mission
SCS is committed to making a difference in Education and the Community to transform lives through innovative application of ICT, Entreprenuership and Cross Cultural Dialogue.
Objectives
a)    To promote the adoption, innovative use and diffusion of modern Information and Communication Technologies (ICTs) as tools for addressing educational and development challenges
b)    To develop the capacity of educational institutions  in the application, management and evaluation of new pedagogical approaches that support ICT enabled collaborative learning, community engagement, and youth leadership development
c)    To promote the empowerment of youths and other disadvantaged groups  to enable them live a dignified/decent/holistic life such as through linkages with local industry/businesses, cross cultural dialogue, mentoring, equipping them with necessary knowledge, competencies, attitudes and skills
d)    To promote conservation of the environment through tree planting, agro- forestry, energy conservation, organic agriculture, integrated waste management
e)    To build the capacity of educational institutions and other members of the community to devise local solutions to global challenges that manifest in their communities such as waste management, food security and climate change
f)    To promote school and community connection in such fields as waste management, food security, environment and climate change
g)    To contribute to livelihood improvement in local communities such as through optimum food security and socially healthy nutritional patterns and sexual & reproductive health training